blowUP media has started the New Year with a 'Wow', unveiling a new digital billboard directly opposite Rotterdam Central Station – one of the busiest transport hubs in the Netherlands.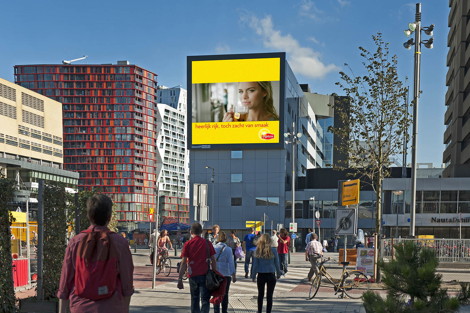 The screen, named 'The Wow' is 170m2 and Unilever is the official launch partner (showing a Liptons Tea advert above).
We understand that it's Daktronics p16 LED running Scala.