Every Thought Leadership Summit [1] comes with its very own colour brochure – a programme (and series), whose format we are quite proud of…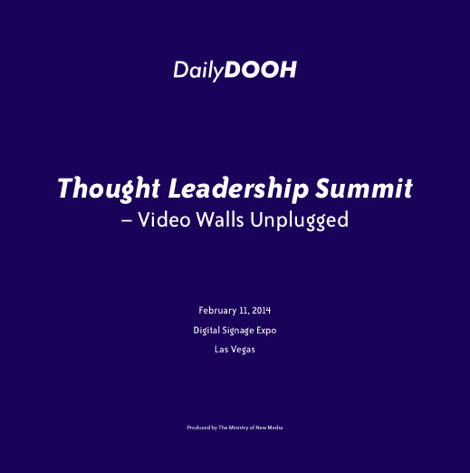 [2]
It's designed to give the attendee the chance to read about our speakers in their own time (and take the onus away from presenters to spend the first five minutes explaining who they are, what they do and who they work for) and to list the agenda (obviously).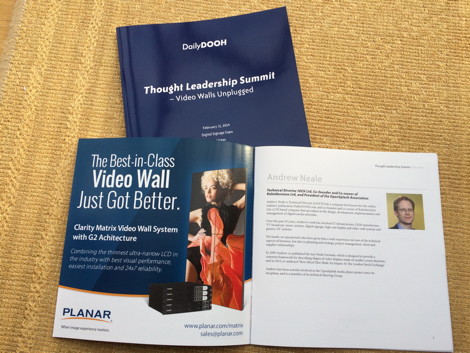 [3]
There's no doubt in our mind as well that a professional brochure really helps an event move (and appear) more upmarket – in our instance, we firmly believes that it helps demonstrate the care and attention to detail, that we put into sourcing speakers, vetting presentations, crafting topics, honing an agenda etc.
The brochure is also a place for advertisers and for Video Walls Unplugged [2] this time around we'd like to thank; Allure Global, Amigo, Arsenal Media, AOpen, Ayuda Media Systems, Christie, Planar Systems and Scala Inc.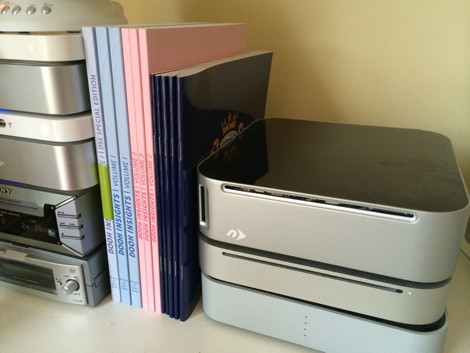 [4]
The smallest brochure has been 24 pages and the largest, a whopping 40 pages. If anyone is interested there are five in the series (six soon of course) and it is possible that there are a handful of industry people who like us, have all of them on their bookshelf!
Look at the agenda here [5], peruse the list of speakers and I am sure you will agree that we truly have, assembled a 'Content Dream Team†' to speak to you in Lost Wages.
Register here [5].
† The Content Dream Team includes; Denys Lavigne [6], Brian Henry, James Fine, Philip Lenger, Alex Hughes, Kirk VanderLeest [7] and Stephen Borg [8]