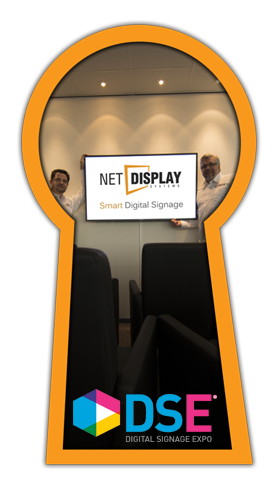 [1]Net Display Systems (NDS), the developer of PADS4 software, are inviting visitors to #dse2014 to see Smart Digital Signage in action by attending one of their many masterclasses.
During the masterclass, visitors can meet the NDS digital signage experts and find out why they think that PADS4 is the ideal tool for solutions that need more than just simple playback of content on public displays.
Net Display Systems will be joined at #dse2014 by their US partner BTX Technologies [2].
Masterclasses take place in conference room #155 at the following times:-
Wednesday, February 12 at 9:30, 11:00 and 13:30
Thursday, February 13 at 9:30, 11:00 and 13:30
You can sign up here [1].