Amscreen Digital Solutions have partnered with the South of England's largest independent pet store chain, PamPurredPets, to deploy a network of digital screens.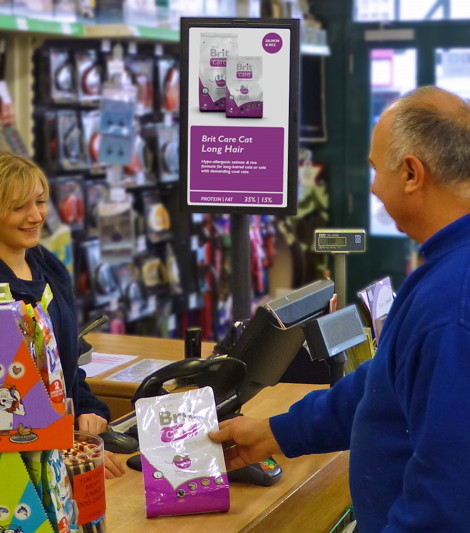 The project will see a digital signage network deployed throughout stores in the South of England and Wales and will display creative campaigns and promotions, supplier offers as well as live information feeds.
With almost 50 locations in Southern England, PamPurredPets will use the digital screens to enhance the customer's in-store experience. Offers from suppliers will be displayed, along with animal care advice and live information such as local traffic, weather, news and Twitter feeds.
Steve Fowler, owner of PamPurredPets commented, "The digital screens from Amscreen presented us with the perfect opportunity to communicate with customers in a unique, fun and engaging way. The system is simple to use and allows us to display friendly and highly creative information to all our customers across all our stores".
To find out more about Amscreen's Digital Solutions division click here.