Gail Chiasson, North American Editor
Andrea Varrone, who moved last fall from Exponation LLC, the company that produces Digital Signage Expo, to sell solutions for RMG Networks, has rejoined the team at Exponation.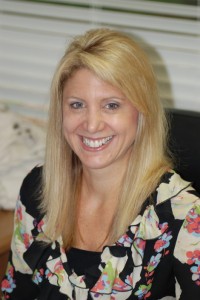 "I wanted to try something different," says Varrone. "The grass is always greener somewhere else until you try it. But I really found it wasn't for me and when Exponation asked me to return, it's where I wanted to be. It is, and feels like, family here."
Varrone takes the same title as Craig Henderson, ie. business development manager.
Varrone, Henderson, and Jeanne Phillips, sales director, will be quickly out selling next year's show which returns to the Las Vegas Convention Center next year.
"They're getting me up to speed about this year's show which has a bigger space than last year, and next year's show will be in an even bigger space," says Varrone. "We start selling a year ahead, so will be on the floor meeting this year's exhibitors next week."