Australia's iconic national airline and its largest out of home advertising company are combining forces to help send the Australian Paralympic athletes to the Sochi 2014 Winter Games.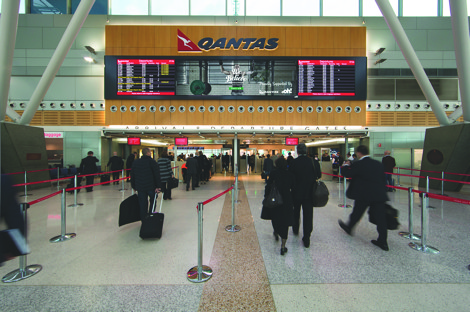 Qantas and oOh! Media are donating AUS $5,000 directly to the Australian Paralympic Team for EVERY time that an oOh! Fly airport advertising package is booked in the Qantas Terminals prior to February 14 and displayed before June 30.
The two companies are aiming to raise over more than AUS $200,000 to help meet the Australian Paralympic Committee's target to get the Australian team to the Games.
oOh! is offering tailored packages at competitive rates across its world-class digital airport network in Qantas domestic terminals for bookings made over the next two weeks under the campaign banner 'Pledge Their Belief'.
"Qantas and oOh! See this as not only a way for advertisers to not only fly their own flag but to get behind helping our Para-Olympic athletes get to Sochi and fulfil their dreams," said oOh! CEO Brendon Cook.
"We have already received tremendous support for the campaign from advertisers with Starcom and Samsung being the first client on board to take a package and donate to the Paralympic team."