Manolo Almagro, Weekly Columnist
As #dse2014 comes to a close, I am leaving Las Vegas with more questions than answers…
What is Intel's grand play in the digital signage sector? Are they 'Frenemies?' (friend + enemies) for software and hardware providers? I'd rather see them focus on the (now dead) AIM suite than come up with things like the Magic Mirror. Someone needs to tell them that shoppers don't really like having cameras pointed at them in dressing rooms
What's the future for NFC vs. Beacons vs. Sonic Triggers? I think time and testing will tell us. Will shoppers take to being constantly beamed messages while they shop? How will the apps work? – honestly, this is the year for people to test and learn. The big question on my mind is when will the QR code die – please … just die…
Do we really need giant curved screens? – well, I know we need BIG screens, but curved? Are the display manufacturers simply showing off that they can bend things?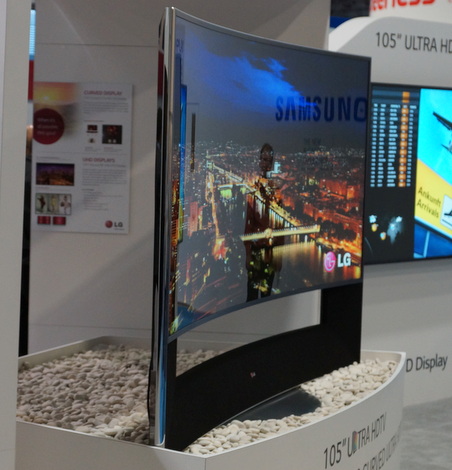 Why put a flat panel in a vending machine? Don't get me wrong, I think the BroadSign platform is ready for prime time, but why would we need to put a flat panel inside a vending machine? It seems really expensive to show digital representations of what's inside the vending machine versus well, err, just showing what's inside the vending machine.
Why were there seemingly more agencies in attendance than previous years?
Seriously, are there a lot of decision makers that attend this event?
Innovations Labs vs Walking the floor. As more and more agencies, brands and companies build up their own innovations labs. How will DSE maintain its relevance?
Overall, I would say that this show was on-par with previous events in terms of conference session topics and exhibitors BUT from an innovations perspective I'll cast my vote for status quo.
It was all more evolutionary than game changing.