Adlux, the private aviation media market leader in Europe, the Middle East, Russia, Asia-Pacific and Clear Channel Airports (CCA), a division of Clear Channel Outdoor (NYSE: CCO), announced an agreement this week giving brands one-stop-shop sell-through access to multimedia advertising opportunities in the busiest private airport lounges in the world.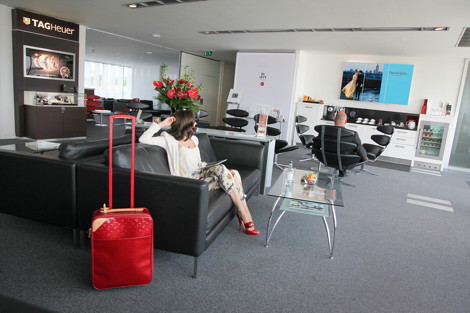 Via a single point of contact, advertisers can now engage with the exclusive audience of high net worth consumers and senior executive business travellers who use private aviation.
The agreement extends each company's media network into private airport terminals covered by the other. This provides Adlux with entry into Clear Channel Airports' top 60 U.S. private aviation terminals in North America and Clear Channel with access to Adlux's network of 86 private aviation terminals in Europe, the Middle East, Russia, Asia-Pacific and Central America.
This combined global media portfolio encompasses some of the busiest private airports in the world, including New Jersey Teterboro, New York Westchester County, Dallas Love Field, Paris Le Bourget, Geneva Cointrin, Moscow Vnukovo and London Luton.
Jon Sayer, president, Clear Channel Airports told us "Through our media at private airports, Clear Channel Airports connects brands to affluent, mobile and hard to reach business and leisure travellers".
He continued "These venues provide some of the world's most admired luxury brands access to their consumers at the right moment. The additional international scale lent to our portfolio through this agreement with Adlux will enhance the opportunities for our advertising clients to execute global and targeted campaigns at venues in some of the world's most exciting international destinations."
Under the agreement, Adlux will also install full-motion digital screens in the top 16 Signature terminal lounges in the U.S. The screens will show a U.S. version of ADLUXTV, Adlux's exclusive TV channel, featuring business and leisure-related content curated specifically for private aviation flyers.
Advertisers will also have access to an existing footprint of media platforms including backlight displays, product showcases and custom branding and experiential opportunities.
"Adlux's private aviation media footprint is second to none in the regions where we currently operate; this is also the case with Clear Channel Airports' U.S. private aviation media footprint," said Adlux Executive Chairman Tom Goddard.