Gail Chiasson, North American Editor
UB Media Inc. has acquired a majority stake in Fokus Media, operator of Canada's largest digital signage network in university and college campuses.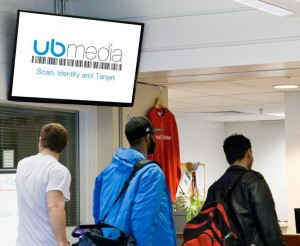 This transaction now combines UB and Fokus' campus advertising networks under one roof, with UB now representing over 1,500 media facings in over 54 campuses across the country, in addition to its extensive Resto-Bar and Cinema networks.
Both companies, the 10-year-old Fokus and six-year-old UB, are Montreal-based.
Gaetano Cardone, CEO of Fokus Media, says, "In response to our clients' needs, we have joined forces to offer a multi-faceted media platform, ensuring we can manage our clients' holistic requirements, all under one banner. UB Media has taken the indoor out-of-home mediascape by storm over the past five years, and we're pleased to join forces with the fastest growing indoor media supplier in Canada."

"This strategic partnership with Fokus Media gives us access to the largest digital out-of-home network in Canadian campuses, with over 300 screens," says Michael Minicucci, UB Media president and CEO. This is in addition to UB Media's Digital Resto-Bar network, with over 1,800 screens.
Pre-merger, on campus, Fokus specialized in digital and UB in static media.
"Fokus' Digital Campus network gives us an unparalleled digital presence in these two environments which are key to reaching mobile, active young consumers," says Minicucci. "We believe strongly in the strength of digital out-of-home as a medium, and continue to invest in our presence in this space."
The transaction is effective immediately. UB Media offers both indoor static and digital signage in restaurants, university campuses, gyms and cinemas throughout Canada. In total, it now offers over 2,100 digital screens and over 7,000 media facings across the country.
Fokus Media is dedicated to delivering the 17-26 target audience throughout leading college and university campuses to its advertisers through its digital signage network, web-based platforms and email promotions.
Cardone says that the respective companies and teams will remain the same, with Cardone still as president of Fokus and Minicucci as president of UB, "just moving some roles internally for synergetic reasons."