Gail Chiasson, North American Editor
It only takes half a minute to know about you.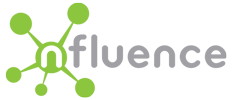 We've learned that Ogilvy Labs will begin using a new mobile-based technology that enables brands to quickly and easily develop incredibly intricate profiles for targeting consumers.
The technology, named Autograph, uses a flashcard-style interface that captures 5,500 attributes about a consumer in about 30 seconds.
The technology, developed by nFluence Media, Seattle, Washington, is being introduced as an easy way for consumers to opt into content and brand personalization. They need only swipe 'yes' or 'no' in response to a series of brand logos. It takes an average of less than 30 seconds. Once the data is captured, the Autograph profiles can be used to target consumer interests in content and brand messaging with a level of precision that nFluence management says never before available.
Autograph's ability to help agencies and brands understand when to advertise and when not to advertise is considered the product's main advantage.nFluence is building sophisticated modeling systems to predict the 'curve' of exposing an ad to various types of consumers, and the ultimate goal is to ensure that only the 'right ads are delivered to the right consumers at the right time.'
The process is 100% opt-in, is privacy compliant, and we understand that it is generally used as part of a mobile phone interface when users are registering their phones and/or setting up personalization features. It is a time-saving way for consumers to personalize the content that is targeted to them, while, for brands, it is a detailed view into a consumer's personal attributes that can be used to target them more effectively and efficiently.
nFluence has beta tested the technology with two major brands, an undisclosed U.K.-based wireless phone brand, and U.S.-based Westfield Malls, which is using the personalized data profiles to help navigate consumers through its shopping centers, including when to make specific offers and promotions about brands that are relevant to them.
The Autograph technology is part of Ogilvy Labs' biannual 'Semesters of Learning' research and development initiative to use social science to change people's minds and behavior for the better.