This editor literally felt like Queen for the Day Thursday when I was the special guest at the quarterly staff luncheon held by Ayuda Media Systems, Montreal.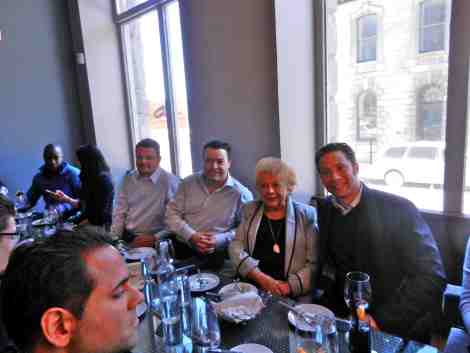 [1]
It was a chance the meet all the staffers, old and new – and there were quite a few new faces since I'd last been to Ayuda's offices, all engineers, making up the staff of more than 30, and headed by Andreas Soupliotis, foreground.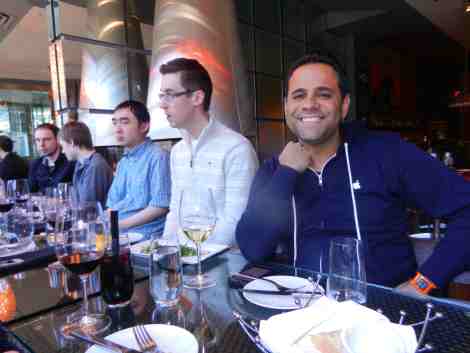 [2]
Ayuda's offices recent underwent a flood which gave an excuse to reconfigure and rebuild some offices, but by the way this company is growing, it will have to find more office space soon.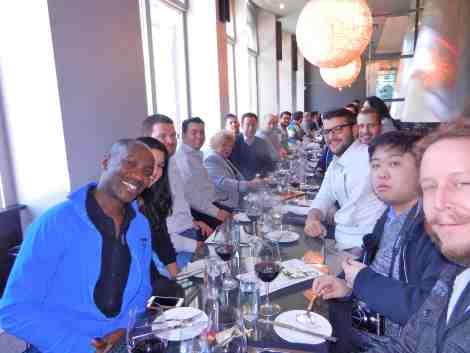 [3]
Before leaving for home, I had a chance to review a demo of Nirvana, the new buying concept for out-of-home screens [4] that Ayuda introduced at #dse2014. We understand that it will shortly be undergoing a pilot test by two unnamed companies.