Gail Chiasson, North American Editor
For the second consecutive year, but with a change, Philadelphia-based MVP Interactive, a technology, marketing and software company specializing in in-venue interactive audience engagement, deployed its Fan MorphingStation with great success at the NBA All-Star Game last month in New Orleans.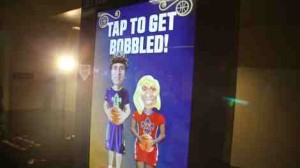 The Fan MorphingStation allowed fans to transform themselves into virtual bobblehead dolls in the concourse of the Smoothie King.The campaign was created in partnership with brand sponsor BBVA Compass.
However, this year, the MorphingStation deployed featured SkyeBeacon, a notification technology that pinged nearby fans' smartphones informing them of the presence and location of the Station.
It is the first time MVP has used SkyeBeacon as part of a live execution.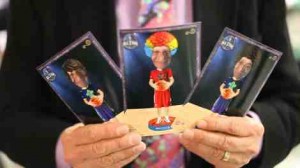 As in the past, fans that interacted with the MorphingStation had their picture taken when they approached the screen and then watched as they were virtually transformed into bobblehead dolls adorned with the All-Star jerseys specially designed for this year's game.
Once the transformation was complete, fans could print out their image on-site. BBVA Compass' logo appeared on the base of the bobblehead doll and in the corner of the printout.
The Fan MorphingStation was active for three consecutive nights, starting with the Rising Stars Challenge Friday night, All-Star Saturday night and right through to Sunday's night's All-Star Game. More than 700 fans in attendance engaged the Morphing Station, almost one fan per minute.