Nice to see 10squared at #RBTE2014 (below). They had a MicroTile 1×8 column at the centre back of the stand, and were showing a clever mechanism to lift the tabel panel up into a landscape screen.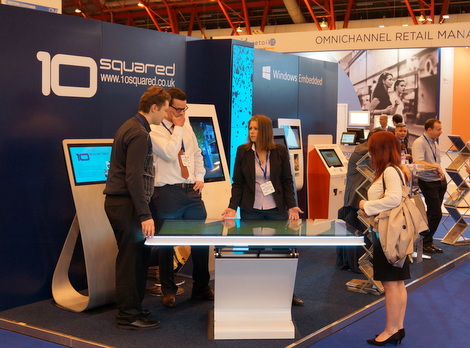 Verifone had a great presence and an always busy stand…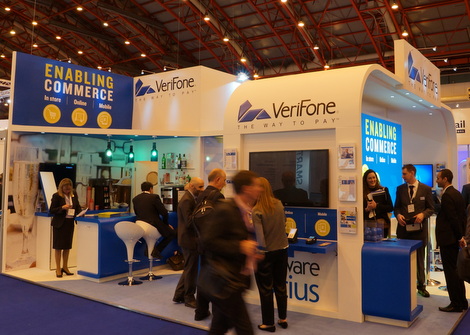 Our friends at MediaZest seem to be doing very, very well in retail at the moment and were showing some integrations on the Samsung stand. We liked the in-store context of the stand, with several retail-relevant areas…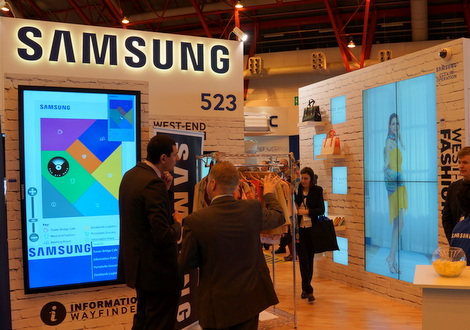 ONELAN were exhibiting as well (which we calculate is something like their 5th exhibition of the year already), and were showing a very cheap (about £30) mini Android device which can be managed by their CMS…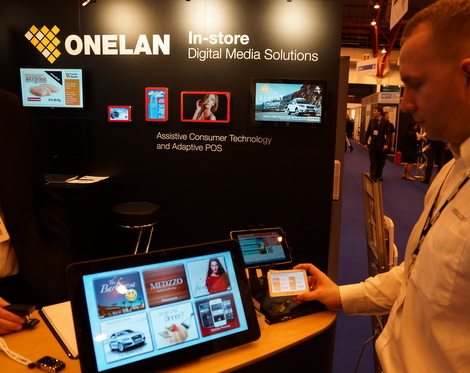 Limited Space Solutions together with Real Digital Media and STRATACACHE also exhibited (STRATACACHE also co-sponsored the Information Desk).