Gail Chiasson, North American Editor
In a technology deal that will allow The Players Network to communicate directly with premium ad networks, Scottsdale, Arizona-based Digital Caddies has signed an agreement with DoubleClick by Google to implement its technology into The Players Network.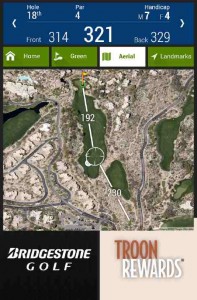 "Working with the world's largest distributor of desktop and mobile advertising will surely be a benefit for Digital Caddies," says Mike Loustalot, president of Digital Caddies. "The DoubleClick platform provides us total control over our advertising network and allows us to seamlessly integrate premium third-party ad networks, maximizing the revenue opportunity that exists with The Players Network."
DoubleClick for Publishers is a web-based, Google-owned platform that is designed to provide publishers total control over automating their network and to distribute ads seamlessly and efficiently to devices everywhere.
The platform will allow Digital Caddies to receive ads from Google's Ad Exchange, AdMob and ads sold directly by them for The Players Network.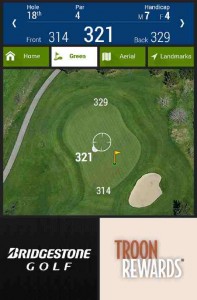 It will also allow Digital Caddies to seamlessly partner with other premium third-party networks and most importantly, leverage and share the vast amount of information about their audience to advertisers. Loustalot says that this will ultimately serve to increase fill rates while simultaneously accessing premium ad units generating higher eCPMs.
In addition, the platform also allows Digital Caddies to manage and serve ads sold directly to advertisers and sponsors. As The Players Network grows, many endemic and other targeted brands seeking to reach the highly sought-after golfer demographic across the North American Market is expected to run meaningful ad campaigns directly with Digital Caddies.
The Double Click platform will allow seamless national distribution of all types of directly sold advertising which opens up the lucrative market for Digital Caddies.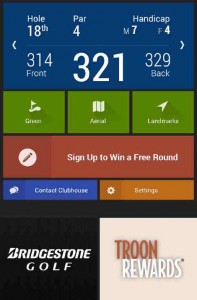 "Now that our network is producing an inventory of well over 100 million impressions per month, we needed to transition to a partner that will provide us the ability to leverage our premium audience and fill our inventory with relevant campaigns," says Brad Nightingale, CEO of Digital Caddies. "DoubleClick is the technology platform that can make that happen."
As DailyDOOH's recent article on Digital Caddies reported, the company is installing multi-functional, Internet-connected, high-resolution tablets in golf carts on golf courses across North America. Its proprietary, nationwide, interactive network, The Player's Network, offers national and local advertisers the ability to not only reach, but also to intimately engage with one of the most attractive and sought after demographic segments: the golfer.
Once a golf course is equipped with The Player's Network, golfers are treated to a host of useful and engaging applications and services including GPS-based course navigation, touch screen interaction and on-course messaging. The platform can also provide the ability for golfers to notify the beverage cart of their location to receive more prompt service, keep score, set up real-time leader boards, access news, weather, sports, and other online content.
The Player's Network tablets easily install on golf carts and wirelessly connect to the Web through Sprint's nationwide 3G network, providing the golf course a broad portfolio of real-time course management tools via GPS-based cart tracking and communications. These tools enable course operators to improve the golfers' experience and manage pace of play, increase merchandise and concession sales via real-time on-tablet promotions, and access additional revenue streams.