We note that computer manufacturer, Acer, turned to NomadiX Media, to help it promote its new tablet in the middle of the concourse at Paddington Station, London.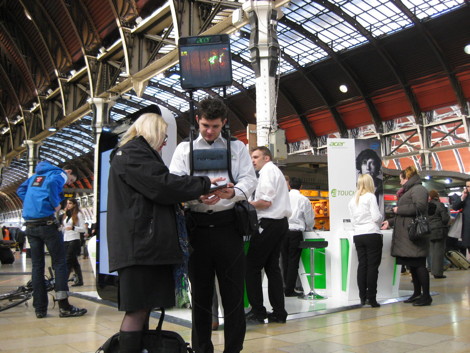 Commuters played Fruit Ninja, 'the greatest fruit-slicing game in the world' on Acer tablets, NomadiX Media's iWalker technology fed pictures of their fun encounters to its elevated monitors so that even people some distance from the action could easily view every move.
Nomadix worked with marketing agency Agent42 for four days of activity – 2000 product demonstrations and 6,000 leaflets distributed promoting an exclusive voucher code that gave everyone a 10 per cent discount on selected Acer products at Staples UK.