I've been lucky enough to have been asked to speak at a couple of events during London Digital Signage Week.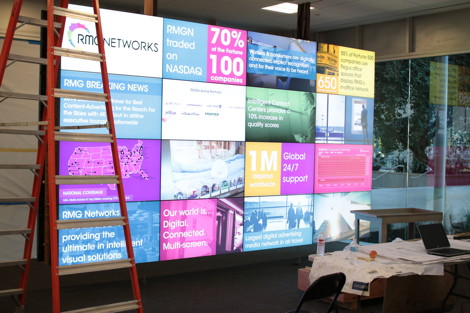 On Wednesday May 14, 2014 I will be presenting 'Branding Your Building, The Scala Way' at The International Scala Conference taking place at The Timber Lodge, Queen Elizabeth Olympic Park, London
On Thursday May 15, 2014 I will be presenting 'How to Reinforce a Brand, The Minute you Walk Into A Building' at the Employee Communications Thought Leadership Summit taking place at The Velodrome, Queen Elizabeth Olympic Park, London (I note that even with the organisers having released more tickets there are still only ten tickets left for this must attend event)
In both presentations I will be talking about my team's work with corporate reception areas, atriums and entrance ways in general AND giving a sneak peak at RMGs brand new Executive Briefing Centre in Dallas that we have been involved with.
My take is that the opportunity to reinforce a brand has moved on significantly from traditional marketing and branding promotional routes. One of the ways businesses are harnessing these opportunities is through the use of large scale Video or Media Walls that employees, partners, customers and potential customers see as they walk into their building.
This new 'communication channel' has a wide variety of uses from an internal or external marcoms perspective and done correctly can be a high profile window on the DNA of a business.
There are of course, unique challenges when attempting to create a dialogue and conversation with a business' audience in such a manner, which is something that I will discuss.
I will also be examining what the challenges are when creating content in this space and share some ideas on how a business might better leverage these opportunities to reinforce their brand to both their clients and employees alike.