Gail Chiasson, North American Editor
Space is going quickly , we hear, following our article on what the International Sign Association calls the Dynamic Digital Park.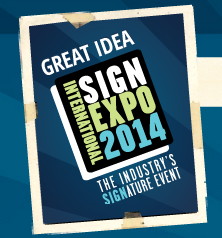 The association has signed a few additional contracts since we spoke to Glenn Feder, ISA business development manager. The area is now up to 29% larger and has surpassed last year's number of exhibiting companies.
Great to know! – And we do hear that there is still some space available – mostly smaller booth sizes – so if you've been procrastinating, get a move on or you'll miss out.