AOPEN has created a new Channel Partner Program (ACP Program) to help resellers, integrators and solution builders take advantage of the sector's stellar growth.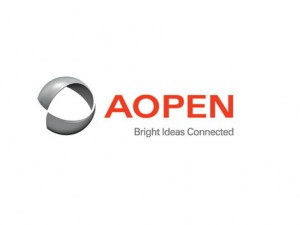 The ACP Program, a first for AOPEN Europe, is aimed at allowing AOPEN's partners to differentiate their business and drive growth in the competitive digital signage landscape.
It's intended to support partners with marketing assets, technical contact information, and special events and skills trainings. Most importantly it will give AOPEN's partners the opportunity to get discounted, not-for-resale demonstration units.
The Program includes a portal with information available on demand, including a roadmap that allows customers to always know what and when new products are due. Ready-made marketing content and sales tools allow the sales process to be simplified.
Anthony Gerrits, Channel Sales Director AOPEN Europe said "Through this program our customers will get information first-hand and they can benefit from unique promotions with participating AOPEN distributors. The ACP program includes incentives to reward our customers for their success with AOPEN products, such as the 'project of the year award' where we will select the three best projects and award them with a written case study and free publicity,"
The Channel Partner Program (ACP Program) is available for partners who buy directly from AOPEN value added distributors (VADs) located in Europe and CIS countries.