Gail Chiasson, North American Editor
Cincinnati, Ohio-based LSI Industries Inc. announced yesterday (May 5/14) that it recently acquired from 3M, for an undisclosed price, certain assets in connection with 3M's digital signage business including hardware, software, and access to customer relationships.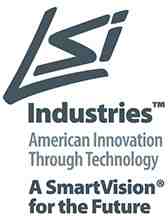 The Graphics business segment of LSI Industries has for many years worked with 3M in the digital signage business and has ongoing business relationships with customers who have purchased and used 3M's digital signage solutions.
In mentioning that LSI Graphics Segment had had a long relationship with 3M, David McCauley, president, said, "This acquisition will add significant depth to our capabilities as we supply our customers with total digital signage solutions from project concept through content development, deployment, assessment and system monitoring. We look forward to expanding into new market segments, serving national and international brands, and responding to the ever-changing needs of our customers.
"This acquisition, while not material from a current sales and earnings standpoint, affords us economies of scale, lowers our cost structure, and is expected to improve profit margins through software ownership."
"3M Commercial Graphics Division and LSI Industries have had a long and productive relationship across several 3M product lines, from large format graphics to digital signage," said Robert Doughty, vice-president, 3M Commercial Graphics Division. "That, in addition to LSI's seven years of experience using the 3M Digital Signage Software – Network Edition platform, made LSI a great fit for this business. We understand how important these systems are to customers' operations, and are pleased that LSI has also agreed to provide support for these existing digital signage software customers."
LSI Industries, founded in 1976, is committed to American innovation through technology.
A vertically integrated manufacturer dedicated to advancing solid-state technology to make affordable, high performance, energy efficient lighting and custom graphic products that bring value to its customers, it provides sophisticated lighting and energy management control solutions to help customers manage their energy performance. It also offers design support, engineering, installation and project management for custom graphics rollout programs for today's retail environment.
With marketing/sales efforts throughout the world, its major markets include the commercial/industrial lighting, petroleum convenience store, multi-site retail (including automobile dealerships, restaurants and national retail accounts), sports and entertainment markets.