Adrian J Cotterill, Editor-in-Chief
In EMEA at least, VUKUNET has seemingly been in conversations with all the major outdoor owners who themselves, have either been heavily involved with digital, or dipping their toes in the digital waters, so it is no surprise that the week of the 55th FEPE Congress in Vienna should see an announcement that together with MediaCom, Clear Channel UK are trialling VUKUNET across their UK Mall Network.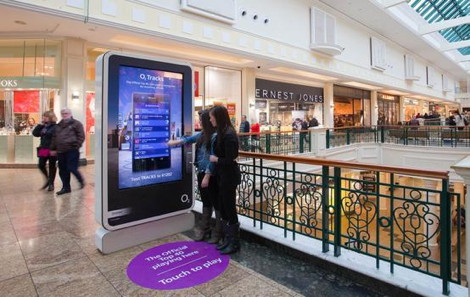 Alex Hollingdale, Product Director at Clear Channel UK, told us "This is another example of Clear Channel pushing the boundaries in out-of-home and doing things differently. Last year we launched the UK's first permanent roadside Mobile Platform called Connect, installing 25,000 interactive tags on Adshel panels in bus shelters and in malls, and Storm, a brand that gives advertisers a new way of trading on premium sites. We are delighted to work with MediaCom and VUKUNET and are excited to see the outcome of the trial."
Meadowhall in Sheffield and Manchester's Trafford Centre are among the 40 Malls taking place in the trial.
Gill Reid, Board Director at MediaCom, said "We are just at the start of a journey to discover the true potential of digital-out-of-home and delighted to be at the forefront in using this new technology. We are very confident that this will benefit the delivery, and ultimately, the optimisation, of our digital campaigns and are excited to be working with Clear Channel and VUKUNET to bring this to life in the real world."
Dirk Huelsermann, Head of VUKUNET EMEA at NEC Display Solutions Europe, told us "We are proving that DOOH campaigns can and will be booked at the same time as an online campaign. Our aim is to not only make it easier for agencies to book campaigns now, but in the future to connect our platform to online ad serving platforms and open up new advertiser opportunities".
NEC Display Solutions' approach for VUKUNET in EMEA has been completely different to that in North America. A long and successful branding campaign aimed primarily at the large outdoor media owners looks like it is slowly coming to fruition. Watch for other announcements to follow closely on the heels of this one – just don't mention the word 'programmatic buying' 😉