28 Audi A8 cars make up this rather innovative 'digital' billboard, installed on the river in Greenpoint, Brooklyn, NYC…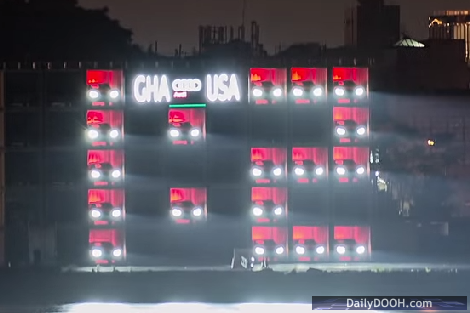 Yes, that's right. The car headlights make up each active 'element' of the number and the interior of the container is backlit as well –  you can see how that works a little more clearly in the picture below…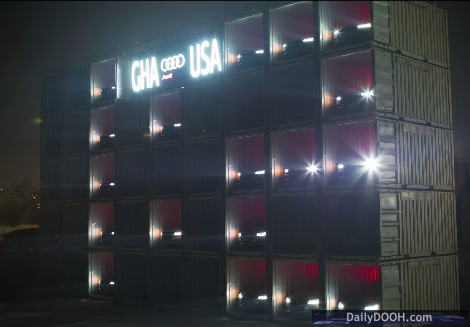 .. and you can watch how it was all put together on YouTube here.
There's even an LED screen in the centre at the top showing team names and the Audi logo (but we don't have any details on whose that is).
The Audi scoreboard is made up of 45 shipping containers and stands more than 40 feet high.
Look out for it until July 14th if you happen to be flying in to NYC at night in the right direction.