Next year, #ISE2016 takes place over four days, not three (Feb 9-12, 2016) and exhibitors are hopefully already looking at what they can do, extra-special we'd hope, to keep visitors (entertained) on that final day.
We've just got back from Munich where we've been discussing how our new Broadcast TV interview format might help.
As you know, we'll be recreating our (tv) broadcast studio set exclusively at the RAI, as part of NEC Display Solutions' stand.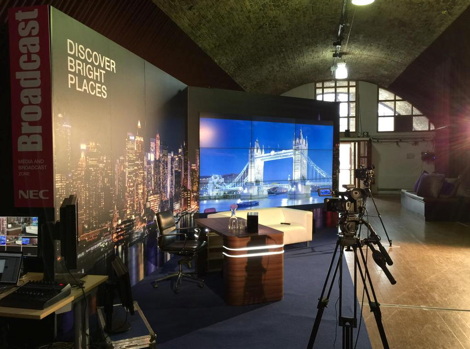 You can see what we did when we tried out the format, and tested DailyDOOH Editor-in-Chief's interview skills during May's UK NEC Showcase on the Ministry of New Media's YouTube channel.
We've even created a 'playlist' for all the NEC Showcase interviews that were fit to broadcast here.
We'll have more on this soon, including how you can get involved.