Adrian J Cotterill, Editor-in-Chief
At the DPAA Global Summit, to be held on October 11 at Pier 60 (Chelsea Piers) during New York Digital Signage Week (October 10-14, 2022) we note that Microsoft will be talking about Marketing Through Complexity.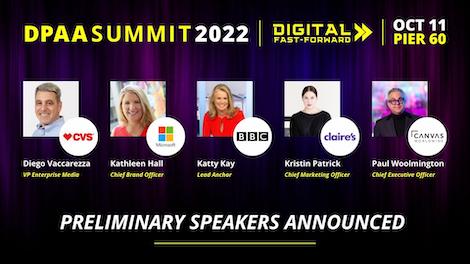 Creativity has always been a key ingredient in marketing, and even the biggest brands like Microsoft have re-examined their processes in the last few years. Kathleen Hall is Chief Brand Officer at Microsoft, one of the world's largest advertisers, and a member of DPAA's Brand Board.
Kathleen will discuss Microsoft's overall marketing strategy and how their creativity and brand has evolved. She'll address the complexity of technology in marketing today and some ways to better manage and simplify this. This discussion will cover how this applies to the many media options today, and how to best engage with consumers, including her views on programmatic, advertising and Digital Out of Home opportunities.
Additional speakers will be announced shortly along with the full agenda and of course, the usual 'surprise 'Broadway appearances.
The theme of this year's summit is Digital Fast Forward and sessions will address the role of retail media, programmatic, and the growing role of Out-of-Home in today's omnichannel mix, among other topics.