Gail Chiasson, North American Editor
Rouge Media, Montreal, has announced the deployment of esca beacon and mTAG technology within its Beauty, Campus, and Resto-Bar environments to amplify its core media with mobile interactivity, and bridge the physical space with the online world.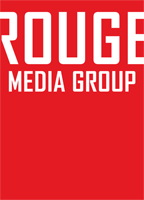 Rouge has partnered with Blue Bite, mobile-marketing solutions provider, and secured exclusive contracts for all current and future integration of beacon software in over 5,000 of Rouge's partnering venues across North America.
"With the quickly evolving industry and ubiquitous mobile behaviour, we recognized the necessity to provide brands with a well-rounded media platform through integral touch points that take place in both the physical and digital spaces while consumers are on their smartphones within our high-mobile usage networks," says Alison Jacobs, Rouge Media's executive-vice-president.
Beacon programs have increasingly proven to be an effective driver of sales both online and in-store, as consumers increasingly rely on their smartphones throughout their purchase journey. Through these beacons, mobile users that have Bluetooth activated within Rouge's Beauty, Campus and Resto-Bar networks, will receive relevant, tailored promotions from brands based on their locations. This is a critical moment when various consumer insights can be acquired.
The key benefit of beacon technology is the at-scale customer data col
lection that can be used for marketing insight and strategy in real-time. In addition to location data that is immediately garnered, there is also potential to leverage first-party da
ta that defines both lifestyle and behavioral traits.
In discussed his company's collaboration with Rouge Media in launching the integrated mobile platform, Alex Kim, Blue bite's vice-president of mobile partnerships, says, "The salon is the perfect environment to capture, share and engage customers with light, whimsical, yet useful content; something that is directly relevant to their own lifestyles. This audience is rich in many facets – they are savvy and sophisticated, and mobile happens to be a natural extension of their individual voices. Our platform that can connect these dots while simultaneously providing valuable metrics to brand marketers."
Alongside the deployment of esca beacons are Blue Bite's mTAGs (NFC and QR-enabled technology), which users can tap or scan with their mobile devices to access content. The co-use of these technologies increases overall user interaction and engagement.

"Our move to integrate mobile technology is a fundamental progression to remain on top of the current changes in today's media landscape," says Jacobs. "Beacon technology is a seamless link with our current media offering, as it provides advertisers with extended engagement into the digital space. This capability also enables us to provide our clients with data that they can leverage for existing and future strategy."