Wilkins Media announced this week, the addition of OOH Industry veteran Andrea Messimer Henley to their team of professionals. Andrea brings over 20 years of experience in OOH advertising sales and will be overseeing the Tampa market as well as serving the Southeast and Mid-Atlantic area.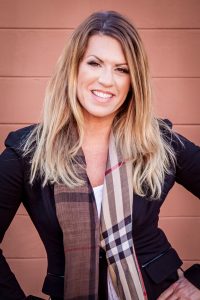 Prior to coming to Wilkins, Andrea ran an independent OOH advertising sales company in Tampa, as well as held the position of Regional Manager for CBS Malls, and Account Executive for CBS Outdoor, Clear Channel and Adams + Fairway. Her perspective on industry techniques can also be found published on Linkedin and various blogs.
Andrea Messimer Henley told us "I realized quickly that Wilkins was the right fit at the right time. Outdoor is the oldest form of advertising and Wilkins is the oldest OOH buying agency. After years of experience on the vendor side, I'm excited to work with agencies to customize impactful, unforgettable OOH campaigns that cater directly to the individual client objectives. Taking ideas from concept to execution is one of my favorite parts of working in OOH, so I couldn't be happier to be joining the Wilkins Team."
Jon Selame, CEO, Wilkins Media said "Experience is key to our success, since we act as a resource provider and partner for the agencies we work with. There are many moving parts to OOH and Experiential and we take on the heavy lifting to save everyone time and administrative dollars. We understand it's not a one size fits all world, so we rely on seasoned talent like Andrea to combine experience and creativity to deliver the highest value to our clients." said
Wilkins Media is an independent out-of-home media specialist firm that has been serving the nationwide advertising community for over 50 years. Wilkins partners with advertising agencies to more efficiently plan and execute out of home campaigns with the goal of speeding up the out-of-home process from proposal to execution. Through a combination of proprietary software, research tools and deep industry insight, Wilkins Media helps agencies and advertisers navigate the ever changing landscape of OOH, creating impactful campaigns and driving growth.