Adrian J Cotterill, Editor-in-Chief
Amanda Dorenberg has joined FrontRunner Technologies as a Partner and Chief Data and Technology Officer, based in the Toronto office.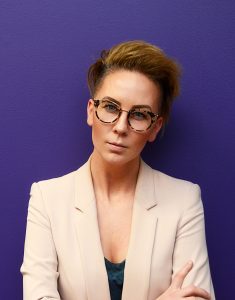 At FrontRunner, she will be responsible for the development of all data and technology product offerings as well for accelerating the company presence and influence within the tech, media and advertising community.
Most recently she was chief marketing technology officer for blockchain & Web3.0 venture-consulting firm Centrys Inc., and was responsible for growth marketing and technical product development of both Centrys and its clients.
Earlier, she was a technology and marketing executive with OUTFRONT Media, following the acquisition of Dynamic Outdoor, where she had spent two years developing a first-to-market digital out-of-home analytics platform allowing brands and advertisers to understand audience movements in front of DOOH screens, and led the onboarding of all programmatic integrations and the development of its data management platform.
Previous to this, she was director of technology and marketing at out-of-home company Cieslok Media which was acquired by Bell Media Inc.. Her early career was spent in the advertising, fashion and Telco industries.
Dorenberg, whose work has been featured in Forbes Tech and Wired Magazine among other media, is a recent nominee of Canada's Top 40 under 40.