Adrian J Cotterill, Editor-in-Chief
AdMobilize, the world's #1 audience intelligence company powering DOOH networks with real time, fully-anonymous AI, and Starlite Media, the leading at-store (grocery stores and pharmacies) and retail center network across the US, this week announced a partnership to provide audience measurement for Starlite Media DOOH inventory.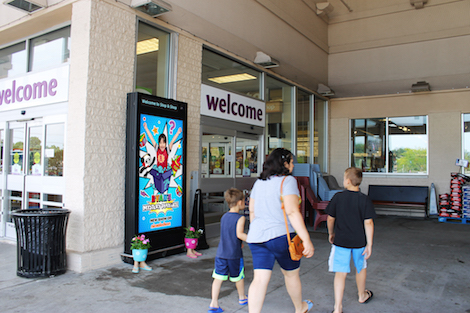 This selection comes after a year-long search and evaluation of solutions in the market, and during a time when Starlite's digital network is experiencing unprecedented uplift. AdMobilize audience analytics will now be used to provide advertiser and retail partners with accurate, high value metrics across all digital inventory. As Starlite Media begins expanding its digital footprint, real time audience metrics are needed to keep pace with the evolving DOOH marketplace. Live analytics, API integrations and advertiser specific reports are key to the success of Starlite Media's digital network.
Starlite Media will utilize the audience analytics from AdMobilize for:-
Direct sales pre and post campaign reporting
Programmatic reporting / dynamic campaigning
Detailed audience reporting for retail partners
Dave Kelshaw Chief Digital Officer, Starlite Media told us "After performing a detailed review of our audience analytics requirements, in conjunction with our retail partners, and following feedback from various clients and agencies, we came to the conclusion that AdMobilize presented us with the strongest and most competitive solution. We value innovative collaboration, and our partnership with AdMobilize will grow to include other AI technologies, in addition to best in class reporting and analytics".
AdMobilize's computer vision and AI software can provide, in real time and 100% anonymously, data regarding audience impressions, demographics and overall engagement at scale.
Mike Neel, Global Head of Marketing/Sales said "The growth of DOOH continues to follow advancements in audience measurement and analytics. Working together with Starlite Media to provide valuable insights while protecting consumer privacy helps Starlite Media present a strong value proposition to the media buying industry. We are pleased to work with the Starlite Media team as their digital network continues to grow".
Advertisers are already seeing AdMobilize analytics via Starlite Media's reporting process across the network. Starlite media recently announced a round of financing to fuel growth over 2020 and 2021.