AdMobilize has announced that it has completed a pioneering edge-AI software integration to support audience analytics on Samsung's SoC (System-on-Chip) digital signage powered by Tizen OS1.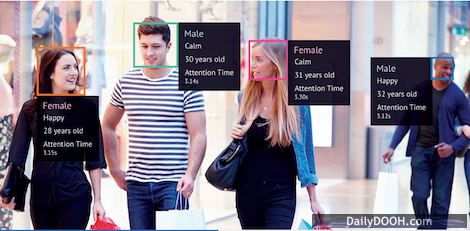 Paul Kim, Vice President of Visual Display Business at Samsung Electronics told us "Working with AdMobilize to develop audience measurement natively for Samsung Tizen OS will provide our customers and partners with built-in capabilities that lower the total cost of ownership while allowing them to monetize their visual displays".
Customers buying the latest Samsung SMART Signage powered by Tizen OS can now run AdMobilize's audience analytics software without the need for an additional PC or processor. This development is first-of-its-kind in lightweight AI technologies and a major step forward to increasing the adoption of such solutions. End users can also run any supported CMS (Content Management System), such as MagicINFO, in parallel to AdMobilize software running on the Tizen OS.
The solution will produce anonymous analytics around audience impressions, demographics and more, all in real-time. These groundtruth metrics are crucial to the continued success and growth of DOOH programmatic advertising around the world. AdMobilize already has integrations with mutual partners such as LiveDOOH Signkick and TPS Engage, who also support Samsung Tizen and MagicINFO CMS.
Rodolfo Saccoman, Founder/CEO, AdMobilize, said "Building our AI into Samsung's digital signage powered by Tizen is the next evolution of the AdMobilize solution set. One of the cornerstone reasons of why large scale clients chose us is our ability to innovate years ahead of the competition, and this deep integration brings immense value to our clients and end-users buying Samsung digital displays. This development is a major milestone in the world of lightweight AI and touchless technologies."
By lowering the total cost of ownership and support, AdMobilize is quickly branching into new opportunities in 2021 with projects utilising Samsung SMART Signage.