Go Media [1] took their partner clients took to the Hauraki Gulf to celebrate its ability to transact programmatically across its digital roadside network.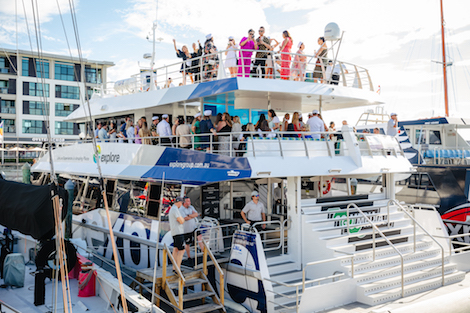 The first pDOOH campaign for Peugeot NZ was delivered across Go Media's national digital network and facilitated via their programmatic exchange partner Vistar Media in conjunction with Verizon Media's local team.  
Peugeot NZ Marketing Manager Noah Robertson said "It's a very exciting time for Peugeot NZ and we're pleased to have some runs on the board with our first programmatic DOOH campaign live across the country, complementing our programmatic suite." 
Ben Baker, Sales Director, ANZ at Vistar Media "Adoption of programmatic OOH continues to expand, bringing new opportunities for buyers to reach their target customers across high value, high impact media with flexibility and ease. We're thrilled to expand the Vistar network with Go Media, bringing national reach across New Zealand and delivering results for advertisers across all platforms." 
Parris Downey, Head of Digital at Go Media, "We're extremely committed to the continued evolution of the industry and are hard at work to expand our digital network and bring more innovation and data driven insights and solutions to our clients."
Go Media has a network of 50 digital screens in 20 New Zealand cities and towns nationwide. Audience insights and measurement are powered by Landmarks ID and tech infrastructure is supplied by Broadsign.