Russ Curry, Ministry of New Media
Lamar Advertising Company (Nasdaq: LAMR) has announced that the company has been awarded the advertising and sponsorship contract for the Indianapolis International Airport (IND), beginning March 1, 2021.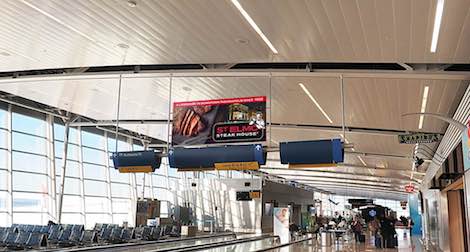 During the first year, Lamar will initiate a high-impact digital upgrade across the airport, featuring large format digital locations and additional elements at key passenger engagement points. Lamar's platform will include sponsorships, custom displays, tension fabric signage, wraps, clings and several exterior opportunities for brands.
Marsha Stone, Sr. Director of Commercial Enterprise for the Indianapolis Airport Authority said "We look forward to the capabilities Lamar Advertising will provide at the Indy airport that will impact not only our travelers, but also the local businesses and community groups that advertise at the airport. Indy is known for hosting major sporting events and conventions, and airport advertising is a key component of their event branding and visitor welcome."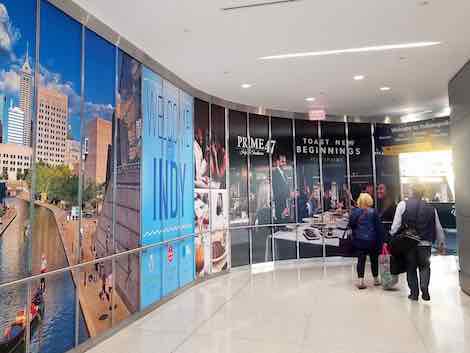 Lamar's upgrades include a network of vibrant 1.25 mm overhead LED displays in key concourse locations.
Located just seven miles southeast of the downtown area, the Indianapolis International Airport historically served nearly 10 million passengers per year and hosts the largest and most popular airlines in the U.S. The airport earned the top spot from J.D. Power in its Customer Satisfaction – Medium Airport ranking in 2019 and 2020, named the "'Best Airport in America' by Condé Nast Traveler readers for six years in a row, and Travel + Leisure Magazine's readers "Top Domestic Airport" rankings for five years in a row. With major events due to be hosted in the city, including the entire 2021 NCAA Division I Men's Basketball Tournament, the Indianapolis 500, the 2022 College Football Playoff National Championship and the 2024 NBA All-Star Game, traffic through the airport is expected to surge in the coming years.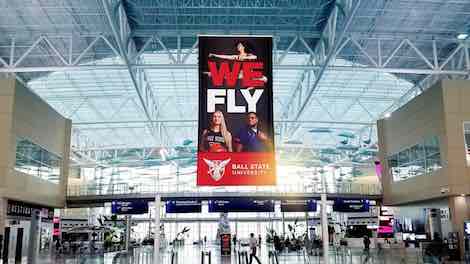 Brig Newman, Vice President & Senior Director of Airports for Lamar Advertising Company told us "Lamar's wide array of digital and static airport advertising products generate new revenue streams for airports while providing brands with the opportunity to reach and engage consumers and business travelers. Indianapolis Airport has earned consistent high rankings while serving a vibrant region of commerce, higher education and multicultural events. We are proud to add them to our growing roster of airport clients".
Founded in 1902, Lamar Advertising Company (Nasdaq: LAMR) is one of the largest outdoor advertising companies in the world, with over 357,500 displays across the United States and Canada. Lamar offers advertisers a variety of billboard, interstate logo, transit and airport advertising formats, helping both local businesses and national brands reach broad audiences every day. In addition to its more traditional out of home inventory, Lamar is proud to offer its customers the largest network of digital billboards in the United States with over 3,600 displays. Please feel free to explore our website www.lamar.com or contact us at hello@lamar.com for additional information.