Barco has officially opened its new office in Greater Southern Waterfront, Singapore, the company's headquarters for its Asia Pacific operations. It's also home to Barco's new Experience Centre which is a state-of-the-art technology centre showcasing the company's latest audio-visual, interactivity and collaboration solutions – Barco has also started to transform its demonstration centres across the world into 'Barco Experience Centres', Ed
We are told that this is the company's headquarters for its Asia Pacific operations and is designed and furnished with the latest video technology to accommodate the "new normal of hybrid working".
Olivier Croly, Senior Vice President for APAC at Barco told us "Barco always been committed to enabling bright outcomes for our customers. We're excited at the launch of our new facilities and we believe they will help organisations adapt to the new environment of hybrid meetings and workplaces".
The Experience Centre aims to give visitors a unique insight into all of Barco's solutions and technological innovations, across markets and industries. These include visualisation solutions ranging from LED Displays and LCD videowalls, to video collaboration tools and image processors. The new office space reflects the trend to optimise available space with an open working concept to create smaller, more multi-purpose areas for a collaborative mobile workforce. Given that most meetings are now video enabled, Barco's facilities in the new office cater to the Bring Your Own Meeting (BYOM) trend. Employees can benefit from the available audio and video peripherals of the meeting space to boost the meeting experience for all participants. These facilities include more huddle spaces fully equipped with Barco's videoconferencing tools such as weConnect and Clickshare solutions.
Gan Ta Loong, Managing Director, Barco SEA and Vice President Immersive Experience, Barco APAC said "As a result of the pandemic, business and technology vendors including Barco are now selling their solutions virtually. This means it is challenging to demonstrate the capabilities of our products fully and solutions, especially our high-resolution projectors and diagnostic imaging screens. Now, our partners will be able to use the Experience Centre for live demos for customers. As companies navigate the learning curve, Barco has also seen an increase in demand for remote working and hybrid learning solutions such as weConnect and ClickShare Conference that help people continue to collaborate, communicate, and operate. "Barco is committed to creating the workplace of the future, leveraging on visualisation solutions delivering exceptional experiences and enabling bright outcomes for customers".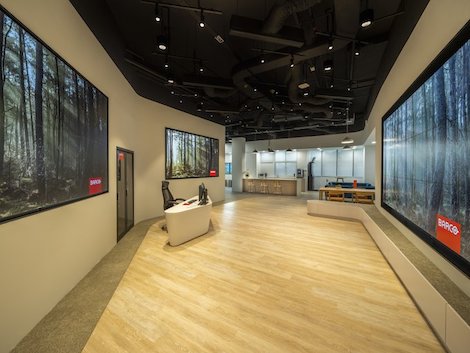 The office also serves as a showroom, providing compelling experiences for visitors and customers alike.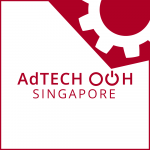 ** Last year's sole industry in-person event since March, 2020 took place in APAC, namely AdTECH: OOH – Sydney on September 23, 2020 which was SOLD OUT. That was followed up with AdTECH: OOH – Sydney, An Extra Slice, a webinar aimed at all those in Singapore, Australia (states outside of NSW) and New Zealand that due to lockdown could not get to Sydney for the actual conference. A recording of that 60 minute webinar is available here.
Registration for AdTECH: OOH – Singapore which takes place September 9, 2021, is open and can be found here.