Russ Curry, Ministry of New Media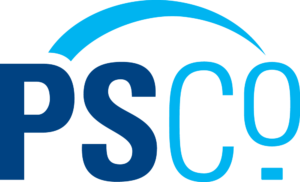 During London Digital Signage Week on Wednesday May 19 and Thursday May 20, 2021 PSCo. and Midwich will be holding two days of tech tours and networking at their new state-of-the-art Experience Centre at Innovation House in Bracknell.
Innovation House is home to the UK's largest multi-brand experience centre with many of the leading brands under one roof, including popular display and digital signage providers such as Samsung, LG, Sharp-NEC, Absen as well Brightsign, Tripleplay and many others.
Tech Tours
Let their Resident Hosts show you around their new Experience Centre featuring over 200 products from 50 leading brands. Get a look at the latest tech including LED, digital signage and IPTV solutions.
Networking
Reconnect with colleagues and meet some of PSCo's digital signage partners. Their meeting rooms will be available should you want to have a more private conversation outside of the Experience Centre.
Food Truck
Food and drink will be provided with outdoor seating, so stick around for a catch up after your tour.
PSCo's head of brand experience Alex Couzins told us "This will be our first in-person event so expect this to be a relaxed and informal affair with a focus on reconnecting with old friends and colleagues as well as sparking new ideas and conversations.".
Dates And Times
Wednesday 19 May 2021 10:00 – 12:00
Wednesday 19 May 2021 12:00 – 14:00
Wednesday 19 May 2021 14:00 – 16:00
Thursday 20 May 2021 10:00 – 12:00
Thursday 20 May 2021 12:00 – 14:00
Thursday 20 May 2021 14:00 – 16:00
Registration is available here.
PSCo is a division of Midwich Group Plc (LON: MIDW).