Adrian J Cotterill, Editor-in-Chief
BOLDSITE Media, the destination media company that creates boundless brand environments in high-traffic public spaces, has partnered with SNA Displays and Quividi to create a unique advertising experience for American Dream, Triple Five Group's new retail-tainment complex in East Rutherford, New Jersey.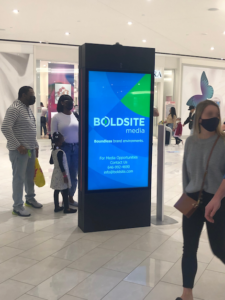 Bob Johns, President BOLDSITE Media told us "By integrating Quividi's audience intelligence platform with our network of digital displays, BOLDSITE can provide our brand partners with real-time data, delivering a higher level of insight into consumer engagement. This was a critical decision for us to help prove out the effectiveness of brand campaigns at American Dream."
The evolution of shopping and entertainment, American Dream is an iconic destination hosting hundreds of retail, food and specialty stores together with indoor amusement parks and attractions: Nickelodeon Universe Theme Park, DreamWorks Water Park, Big SNOW Indoor Ski & Snow Park, Angry Birds Mini Golf and Blacklight Mini Golf, an NHL-size ice rink, and much more to come.
Throughout American Dream's three million+ square foot complex, BOLDSITE Media's UNIVERSE Network consists of 138 digital faces – ranging from large format LEDs to digital kiosks and parking deck entry LCDs, all deployed and operated by SNA Displays. The screens at American Dream have been strategically planned to deliver an exclusive full-motion digital media experience that allows brands to connect with consumers from entry to exit. With multiple assets within sight at any given time, the synchronized network creates a fully branded environment throughout the property.
To measure and prove the specific impact of the DOOH experience, the network has been equipped with Quividi's audience & campaign intelligence platform. The solution provides audience impressions, insight and proofs of performance for all advertising campaigns being played and also enables real-time creative and targeted contextual messages, driving further engagement and sales. It also paves the way to programmatic trading.
Laetitia Lim, CEO Quividi said "BOLDSITE Media's UNIVERSE Network is a truly unique DOOH experience, powered by SNA state of the art technology and Quividi's high-fidelity data", says Advertisers will be able to address visitors with the most engaging campaigns and measure and optimize their impact".
With offices in New York, Dallas and San Diego, BOLDSITE Media is the destination media company that creates and delivers boundless brand environments in high-traffic public spaces. It partners with real estate developers, agencies, and marketers to custom-design unique media experiences that tell highly immersive and integrated brand stories. BOLDSITE assets are located in some of the most exciting lifestyle, mixed-use, entertainment, sports, and retail destinations in the country.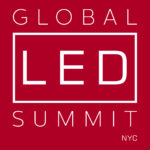 SNA Displays is headquartered in Times Square and has worked with clients to design and build some of the largest and most recognizable digital spectaculars in the world. SNA Displays brings creative visions to life by building high-end digital displays as vivid and dynamic as the imagination. SNA Displays employs a team of SNAPros™—engineers, skilled project managers, systems experts, installation managers, and support staff—whose mission is total project satisfaction.
The Global LED Summit will take place during New York Digital Signage Week Monday October 11 to Friday 15, 2021. A venue and agenda for that will be announced in Q2, 2021.