Digital out of home marketplace VIOOH, today released results from its first ever State of the Nation report for Hong Kong. VIOOH's report surveyed executives from media agencies and advertisers in Hong Kong during January 2021.
In the Hong Kong market, digital OOH emerged as the second most popular media channel with 82% of respondents open to investing.
The main drivers of spend for programmatic OOH are flexibility, price, accurate targeting, and the ability to measure across digital channels.
A large proportion (84%) of Hong Kong respondents state they have recently bought, planned or placed OOH programmatically in the last 12 months, above social media. Almost all (94%) expect to increase their investment in programmatic OOH in the next 18 months, indicating that programmatic OOH, considered to offer benefits for both brand-led and performance-led campaigns, is well utilised in the market.
In Hong Kong, programmatic investment in OOH in the last 12 months is the media channel that ranks highest, with social media (80%), digital video (80%) and digital audio (70%) following closely behind.
Three-quarters (76%) of all Hong Kong media executives either agree or strongly agree that programmatic OOH is a clear part of their programmatic and digital strategy, with a greater number (82%) agreeing programmatic OOH provides excellent value for money.
Despite the macro-economic uncertainty caused by #COVID19, respondents were optimistic about the opportunities that programmatic OOH offers. Most Hong Kong executives (93%) expected #COVID19 to impact adoption of programmatic OOH in general, but over a third (37%) anticipate more than doubling their spend on programmatic OOH in the next 18 months.
In Hong Kong, 81% of marketers planned, bought, or placed programmatic OOH in 2020 due to its flexibility, indicating a high level of appreciation for this feature in times of uncertainty.
When looking at campaign objectives, over half (58%) of agencies and more than a third (36%) of advertisers believe that OOH is important for brand-led campaigns. For performance-led campaigns, this increases to over three quarters (76%) of agencies and 38% of advertisers believing that OOH is important.
In Hong Kong, well over half of agency executives (62%) want training on the benefits of programmatic OOH advertising to learn more. While both agency and advertiser executives require sector-specific insights for programmatic OOH, this is more pronounced amongst agencies than advertisers, reflecting the trust that advertisers put in their agencies to have the appropriate levels of knowledge. However, with 41% of HK executives admitting they do not fully understand programmatic OOH and its benefits, it is clear education needs to be addressed to help programmatic OOH reach its full potential in this market.
Ben Lin, China CEO at VIOOH told us "Programmatic technology is opening up new possibilities in a traditional media channel. For marketers looking to maximise the value of their advertising budgets, the agility, flexibility and trigger-based decisioning intrinsic to programmatic OOH are crucial," said "With 94% of executives looking to increase spend on programmatic OOH within the next 18 months, the future for programmatic OOH in Hong Kong is strong."
You can find the full report here.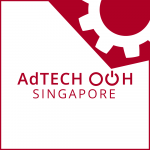 Industry veteran Ron Graham, and Founder & Managing Director of Media On The Go Pte Ltd, a Singapore based consultancy for OOH media in the Asia Pacific region will be chairing AdTECH: OOH – Singapore which takes place in-person at the Marina Bay Sands on Thursday September 9, 2021
Registration for AdTECH: OOH – Singapore is open and can be found here.