Russ Curry, Ministry of New Media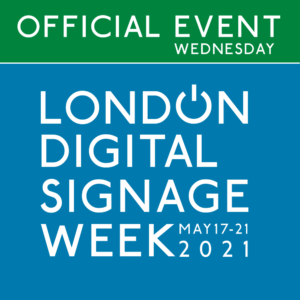 During London Digital Signage Week, we will be holding a 'Forecourt of The Future' event on the afternoon of Wednesday May 19, between 15:00-17:00 BST (GMT+1) at the GRIDSERVE Electric Forecourt® in Braintree, Essex*.
We will be showing you what the forecourt of the future will look like. By 'forecourt' here we define it as an open area in front of a petrol station (or Gas Station for our American readers).
GRIDSERVE are pioneering this space with the UK's first ever Electric Forecourt® and there can be no better place to hold such a fantastic event as this.
Beaver Trison are responsible for creating the integrated digital sales and customer experience environment for GRIDSERVE® (see below) and so there is no one more qualified to chair the event than Beaver Trison's CEO Peter Critchley.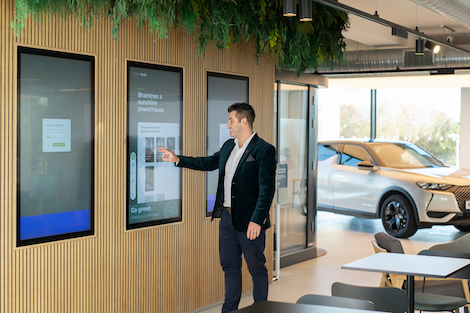 Peter Critchley will be chairing an incredibly strong speaker line up, consisting of: –
– Toddington Harper, GRIDSERVE CEO
– Ian Butcher, UK Energy & Utilities Account Manager, Intel Corporation
– Fiona FitzGibbon, Founder, Diversiffi Media
The Electric Forecourt has meeting pods, a WHSmiths, a Costa Coffee, a Post Office and a presentation area with a large LED where the event will take place (see below).
This will be a hybrid event, there is (socially distanced) space for up-to 50 in-person attendees (by invitation / application only) and additional Zoom tickets are available at GBP 95 each for those who cannot physically attend. Registration is available here.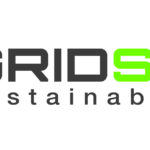 * In January this year, Hitachi Capital (UK) PLC announced a GBP 10m investment in GRIDSERVE Holdings Limited, the parent company of GRIDSERVE Sustainable Energy Ltd "as the firms strengthen their partnership following the successful launch of the UK's first ultra-fast Electric Forecourt".