This week JCDecaux launched its programmatic offering via a special virtual industry event to an audience of more than 1,200 Australian advertising clients and partners.
JCDecaux will offer brands access to quality Out-of-Home inventory with true control and flexibility. Marketers can execute and optimise campaigns in real time, with JCDecaux guaranteeing supply for programmatic advertisers, setting aside at least 5% of its primary digital networks to be published via its exclusive supply side platform (SSP), VIOOH.
JCDecaux brought together a world-class line-up of industry speakers, including Jean-Christophe Conti, CEO of leading global digital Out-of-Home marketplace VIOOH, representatives from VIOOH and JCDecaux's foundation demand side platform (DSP) partners for Australia; Hivestack, Verizon Media, Vistar Media and The Trade Desk, as well as Dan Robins, Director of CMO Advisory at PwC Australia, and several JCDecaux executives.
VIOOH Chief Executive Officer, Jean-Christophe Conti said "Yesterday marked a defining moment for VIOOH as we create a trusted environment in which programmatic Out-of-Home can thrive. We believe there are exceptional opportunities for growth in Australia, and we are excited to be part of JCDecaux's programmatic journey. Together we are changing the conversation about Out-of-Home."
Attendees also heard from an industry panel, which included Emma Terry, CMO of Tourism Tasmania; Sarah James, Managing Director, Initiative Melbourne; Clay Gill, CEO of IPG's Matterkind; and Ben Baker, Sales Director ANZ at Vistar Media, discussing their recent programmatic Out-of-Home collaboration with Tourism Tasmania. This case study highlighted the benefits of heightened flexibility, brand safety and targeting on JCDecaux's Programmatic platform.
JCDecaux Australia and New Zealand CEO, Steve O'Connor was quoted as saying "It was tremendous to see the strong engagement for our programmatic launch. By combining our unparalleled global scale, experience, data-driven approach, and technical expertise JCDecaux is poised to once again revolutionise the local industry."
As part of its data roadmap, JCDecaux also confirmed a new integration with Adobe. The partnership will allow marketers to more seamlessly engage audiences across online and real-world environments in the future.
JCDecaux has worked with leading mobile data suppliers to capture identified devices frequently exposed to its Out-of-Home locations, fusing assets and audiences, and building a 'JCDecaux universe'. This unique and vast information pool will form the foundation of its data management platform (DMP). The data will be integrated into Adobe Audience Manager, where it can be segmented, enriched and activated through the Adobe data marketplace.
This allows marketers to engage audiences who have been exposed to a JCDecaux campaign, igniting powerful digital marketing activations via verified retargeting. In addition, through the Adobe integration, JCDecaux can also identify which Out-of-Home locations a brand's online audiences will most likely interact with.
JCDecaux Chief Marketing Officer, Essie Wake told us "This is a milestone moment. Our partnership with Adobe heralds a new age for the Australian media industry. Up until now, there has been a hard barrier between connecting with audiences online and offline. JCDecaux's partners can now begin to transcend the divide between offline and online marketing activities, enabling digital native brands to transition easily into our world of public screens."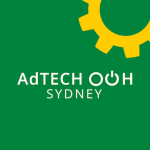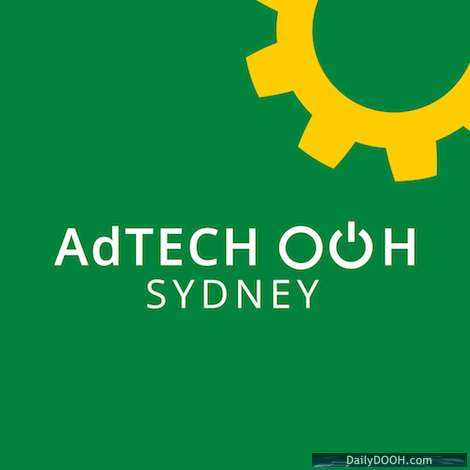 The AdTECH: OOH – Sydney Conference will take place on September 14, 2021.
The event, now in its third year, will have a larger venue this time around but is still being, kindly hosted by HOYTS Broadway.
The event is once again being chaired by Seedooh's Joe Copley. A draft agenda will be available shortly.