Leading B2B technology group, REVEZ Corporation Ltd (REVEZ) has launched its first-ever Web AR-powered advertising campaign across more than 600 digital out-of-home screens under PGK Digital Network's YOUTV Network in Singapore.
This marks a first-of-its-kind digital execution where REVEZ invites travel-deprived Singaporeans to scan a QR code on the screen, which will then transport them to an immersive experience in one of these countries – Japan, Korea or Australia. The public can also look forward to receiving a discount code from campaign partner, Burpple, for Burpple Beyond, a dining membership which offers 1-for-1 dining deals at over 500 curated restaurants. The campaign will run for 4 weeks starting from June 11, 2021.
Victor Neo, Deputy Board Chairman and Group CEO of REVEZ Corporation Ltd. said
"It is very exciting to spearhead innovations within the MediaTech space. WebAR is growing in prominence and it requires more than state-of-the-art computer vision, but also masterful coding capabilities to allow the AR experience to run smoothly within the constraints of standard web scripting. We want to breathe new life into DOOH advertising by using emerging technologies to bring delightful user experiences. This is a perfect example of how new technology like Web AR can serve the community especially during a pandemic".
Web AR refers to augmented reality experiences, which are accessible via a web browser rather than an app. This means that consumers only need a mobile device and Internet connection to enjoy the immersive experiences, without having to download an app onto the phone. Web AR allows advertisers to bypass the resistance to download, high development costs and lengthy approval time from app stores. By embedding Web AR technology in an out-of-home digital screen, REVEZ has removed the friction typically associated with AR and transformed a conventional media experience with an interactive layer.
Giulio Dorrucci, founder and CEO of PGK Digital Networks Pte Ltd, a subsidiary under REVEZ Corporation Ltd. told us "As more Singaporeans are encouraged to work from home, we see a spike in footfalls around our YOUTV Network. Due to the pandemic, many advertisers are seeking innovative ways to demonstrate the effectiveness of DOOH advertising in reaching heartlanders who are spending more within the neighbourhood."
REVEZ is known for its industry-leading innovations and projects in the immersive multimedia space. Awarded the 'Largest Provider of Customised Multimedia Solutions for Museums and Galleries' by Singapore Book of Records in 2018, REVEZ is the creator of many engaging and technologically advanced projects, including the Coast-to-Coast (C2C) mobile app, NParks' first augmented reality (AR)-enabled mobile application. With the accelerated demand in digital innovations, REVEZ continues to grow innovative platforms and turnkey solutions for enterprises to excel in the digital age.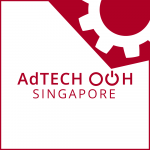 AdTECH: OOH – Singapore takes place at Marina Bay Sands on September 9, 2021.
Registration is open and can be found here.