Adapt Media, an agile place-based OOH provider, and Gateway Newstands, Toronto's pre-eminent news retailer have announced a media sales partnership to offer eye-grabbing access to Toronto's commuter via Gateway's gorgeous digital screens in the TTC's busiest subway stations and throughout Canada's largest underground PATH network.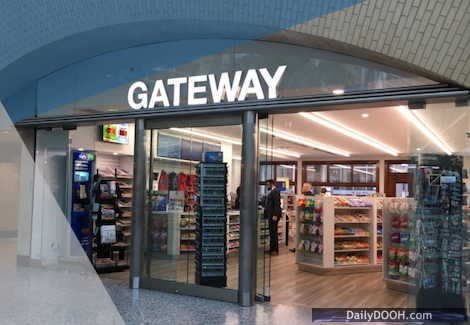 Jamie Thompson, Adapt's CEO said "Now that pandemic restrictions are being lifted and Torontonians are returning to work downtown, Gateway's 37 premium digital screens at key transit points throughout Canada's largest urban centre are a fantastic way to catch the attention of commuters beginning and ending their days. We couldn't be more pleased to partner with Gateway Newstands, the exclusive newsstand retailer in one of North America's busiest transit systems."
Adapt Media is a trusted Canadian OOH provider and is focused on providing advertising space at premium airport lounges, DriveTest Ontario centres, and at thousands of Circle K and independent convenience stores and gas stations across Canada. Adapt Media's sister company Chameleon Digital Media is a full-service digital agency with expertise in mobile location data. Now in its 23rd year in business, Adapt Media has grown to include street-level and in-store advertising in over 1,000 cities and towns across the nation and is well-known for building new custom ad networks at clients' requests.