Russ Curry, Ministry of New Media
One of the UK's newest media owners, Alight Media has partnered with LiveDOOH Signkick's (LDSK) CMS and optimisation platform to further advance digital OOH planning for UK advertisers.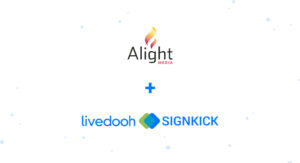 Matthew Dearden, Chief Executive Officer, Alight Media told us "By nature we're a challenger, making out-of-home media deliver more for advertisers and agencies. We want to bring a digital-first mentality to the timeless power of OOH. The LDSK platform is unique due to the dynamic, flexible campaigns it enables us to offer clients across both guaranteed and non-guaranteed buys. It will help us not only push the boundaries of what our DOOH network is capable of, but also push the whole medium forward in optimising the power of DOOH."
With LDSK as its technology partner, Alight Media can now deliver optimised, flexible DOOH campaigns across its growing network of D48 and D6 digital screens nationwide. Powered by the platform's smart automated scheduling engine, Alight Media can now enable advertisers to plan their campaigns by combinations of plays, share of time, audience impressions and/or demographics. This flexibility extends across all programmatic, automated, and manual channels. Alight Media's DOOH campaigns can also now be optimised in real time, right up until the moment of play.
Keni Bernardin, Chief Executive Officer, LiveDOOH Signkick said "Alight Media has proven itself to be a mover and shaker in the OOH industry. The company is growing fast with a big focus on DOOH. It makes complete sense for Alight to move forward from the 'Tetris model' of campaign scheduling and embrace the full possibilities of intelligent optimisation. We're delighted to be working with such a forward-thinking media owner".
Alight Media's use of LDSK players across its digital screen network not only enables dynamic campaigns to be delivered nationwide, but also empowers the team to manage quality assurance in-house, testing delivery with creative partners prior to any campaign's launch.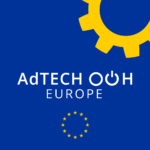 LDSK's Chief Revenue Officer, Andy Hamblin will be chairing the Ministry of New Media's AdTECH: OOH – Europe Conference in Amsterdam on December 1, 2021.
Speakers from The Netherlands, Germany, France, Italy, Scandinavia, Iceland and the UK will round off the year with a truly international AdTECH conference.
Now in its third year, the Ministry of New Media's first European #AdTECH: OOH Conference was their OOH Automation & Programmatic Buying Technical Workshop which took place back in 2018.