Gail Chiasson, North American Editor
Ian Dobson has joined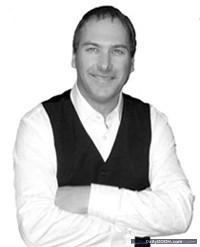 Adcentricity's Canadian team, based in Toronto, as senior account executive, with responsibility for the management and correspondence between national agencies and brand accounts based out of Toronto.
Dobson joins Noel Geer, also senior account executive, who worked alone in Canadian sales recently.
"Ultimately, the Canadian market is on fire," says Rob Gorrie, Adcentricity president. "It's too much for one person. There's an incredible level of activity. We're gaining Fortune 500 companies such as Amex which has just signed on for a seond campaign in a month. Others are in the finance and automotive sectors.
"We're a young company. Dobson, with over 25 years of advertising sales management and business development experience, brings a level of maturity."
Dobson was recently vice-president sales, digital media, at Cineplex Entertainment where he participated as part of the management team in the successful sale of Onsite Media Network to Cineplex Entertainment Inc.. Prior to his position at Cineplex Entertainment, he was senior vice-president – sales at Onsite. During his tenure there, Dobson developed and executed a short term sales strategy that resulted in increased sales revenue by over 225% in just three months.
In 2007, Dobson, as vice-president – sales, participated as part of the management team in the successful sale of Digital Advertising Network to Neo Advertising Inc.. Other past employers include: Resort Media Group Inc., Club Intrawest and Rogers Publishing.
Dobson is a member of the Toronto Ad & Sales Club and Canadian Association of Advertising Professionals.