Adrian J Cotterill, Editor-in-Chief
Well, after taking much of August off we are back. Back proper that is with regular email Daily Newsletters and all the news, gossip and innuendo that regular readers are used to.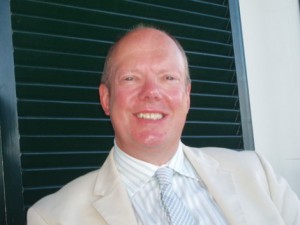 Whilst we were 'away' mind, we still managed to bring you our usual bunch of exclusives, which lately included; the Outcast acquisition, the near demise of DDN's 7-Eleven TV, enVu getting a new CEO and much more.
Anyway, today as it's the beginning of September we wanted to kick start our run up to a very busy period before Christmas with some exciting news of our own and an update on all the things happening in New York in October, so here goes: –
Thursday November 29th will see the black tie DailyDOOH Gala Awards which takes place in one of the most prestigious venues in London. We'll have more details later in the week
We will soon be printing a massive 10,000 copies of DOOH INSIGHTS: 2008 to 2012 (the deadline to book ad space is today) in preparation for its first distribution at the DPAA Digital Media Summit in October as part of #DpbMedia Week
The event list for #DpbMedia Week in New York City in October gets longer and longer (we will be posting more detail later this week); there's the DPAA Digital Media Summit of course, NEC Product Showcase, #DSInvestor Conference, STRATACACHE Power Breakfast, a Financial Institution Open House, a Supper Club, various Labs openings, Cocktail receptions, the PRN Upfront and even some book signings!
We think that the #DSInvestor Conference has the strongest line up of speakers ever. Our NA Editor Gail Chiasson is starting to review the speakers in advance of the event that is only six weeks or so away now
Dedicated readers can see our busy travel schedule in our DailyDOOH 2012 Travelogue, which reads something like; Munich, Paris, Munich, New York City, Bilbao, Monaco, London and more Munich as we head into Xmas and start earnest preparation for a number of events at #ISE2013 in Amsterdam early next year.