Valerie Leuchs has joined EYE Mall Media [1]'s national sales team as an accounts manager in New York, covering the Mid-Atlantic States, Consumer Electronics, Automotive, Government and Pharmaceuticals.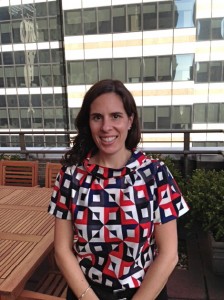 [2]Valerie joins EYE from Verifone Media [3], out-of-home media company focused on taxi cab videos and tops.
"Valerie's addition to our New York sales team adds not only her experience in the out-of-home marketplace, but her background in retail while at Macy's [4], making her a seasoned professional who understands the mall media space," says Carrie Fitzmaurice Daly, vice-president of sales at EYE.
Leuchs has also worked for New World Sales, McGraw-Hill Profession amd Neuberger Berman.
EYE continues to expand its product offerings and its penetration to consumers with a mobile optimized platform called AMPLIFY that allows for direct mobile interaction with shoppers via NFC('Tap'), QR('Scan') or SMS('Text'), in most of EYE's 300 malls across the U.S..