Great to see not one, not two, not three but FOUR Taxis at #ScreenmediaExpo…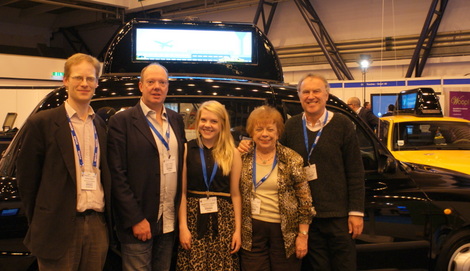 [1]
Both Eyetease media [2] and Verifone Media had prominent stands at the front of the hall and have been great (in fact, probably the best ever) DOOH supporters of the event for the past few years.
Our Blogger Lounge was next to Eyetease media and they always seemed to be busy (we only managed to get on the stand at the very end of day two after consuming some illicit Gin & Orange). Verifone Media of course announced during the show 'Sky News In London's Cabs [3]' as well.