In response to our post 'Did u know that Exponation's Digital Signage Expo actually started life as Digital Retail Expo? [1]' a kind reader sent in a cover shot of the 2004 Digital Retailing Expo Brochure (thinking we'd get a kick out of it and we sure did. THANKS!) …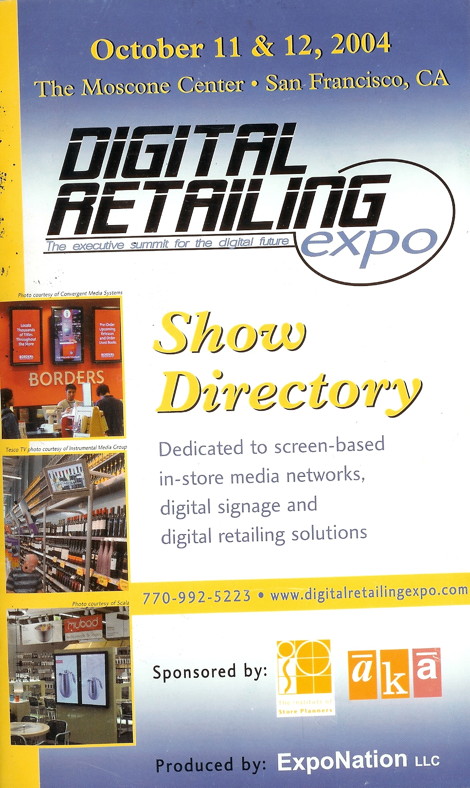 [2]
This event of course was ExpoNation's first 'digital signage' event and the start of DSE proper. It was held in San Francisco in October 2004 that year and then moved to Chicago for two years before finding its proper home in Las Vegas in 2008 (where of course it has been since).
Nice to see that our sister site aka.tv [3] was a sponsor in those early days.