Adrian J Cotterill, Editor-in-Chief
AdMobilize and spaceAdd, a leading Korean DOOH and Visual Retail solutions provider, today announced a partnership to equip their growing placed based network with real time audience analytics.
Chang Keun Oh, spaceAdd CEO told us "Strategically, AdMobilize and spaceAdd have aligned in multiple areas in order to provide the most measurable and accountable DOOH ad platform in the region. We are proud to represent AdMobilize in South Korea for both DOOH and Visual Retail based projects where this cutting edge AI is most valuable".
Acting as an exclusive analytics provider in South Korea, spaceAdd is working with AdMobilize to enter into the South Korean market and implement computer vision based audience analytics to provide high confidence metrics for DOOH ad networks and retail stores. AdMobilize will be used alongside a fully-ready proprietary integration with Samsung Digital Displays and Magic Info CMS. Spaceadd plans to take advantage of the integration of both companies to offer its clients campaign reports based on the real audience exposed to each ad campaign across multiple venue types. As programmatic DOOH begins to mature in the region, AdMobilize data will be used to onboard into exchanges to bring incremental revenue to the ad network.
Rodolfo Saccoman, AdMobilize's CEO & Founder, said "Digital Place-based networks with embedded intelligence are exponentially more accountable and is the future of the DOOH industry. The spaceAdd team is truly a world-pioneer in this matter and South Korea is one of the most promising countries for its mass scaled adoption. We're excited to catapult this partnership and grow together over the next few years, providing tangible ROI and transparency for brands and agencies."
Initial deployments are being prepped for early 2021 implementation at this time.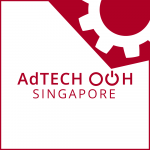 ** This year's sole industry in-person event since March, 2020 took place in APAC, namely AdTECH: OOH – Sydney on September 23, 2020 which was SOLD OUT. That was followed up with AdTECH: OOH – Sydney, An Extra Slice, a webinar aimed at all those in Singapore, Australia (states outside of NSW) and New Zealand that due to lockdown could not get to Sydney for the actual conference. A recording of that 60 minute webinar is available here.