2016 – 2022
The AdTECH:OOH Conference Series started back in 2016 when the first two events were held in London. In 2018 we held our first international conference in Amsterdam and in 2019 we added two more overseas in Sydney and New York.
Since then the series has grown every year…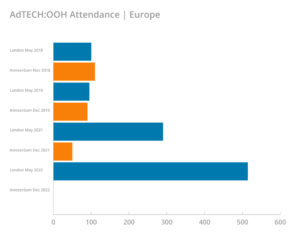 Even in such a difficult year for event organisers as 2021, we managed to hold five AdTECH: OOH Conferences across the globe; London (May), Toronto (October), New York (October), Amsterdam (December) and Sydney (December).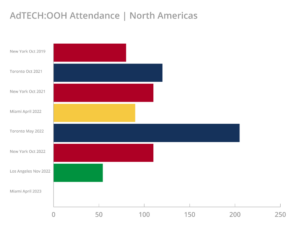 These conferences attract media savvy brands, agencies and clients, media owners, publishers, media specialists, DSPs and SSPs.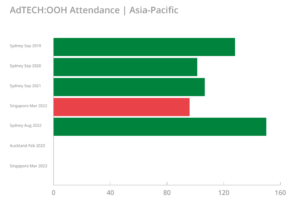 In order to help networking, learning and creating a friendly collegiate atmosphere we usually aim to have no more than 150 attendees.
You can see when all of our past AdTECH events took place here.