December 4th, 2016
Adrian J Cotterill, Editor-in-Chief
For those of you who don't know; Fast Track is a leading research and events company that has created a network of the UK's top-performing private companies through its rankings in The Sunday Times, from the fastest-growing to the biggest.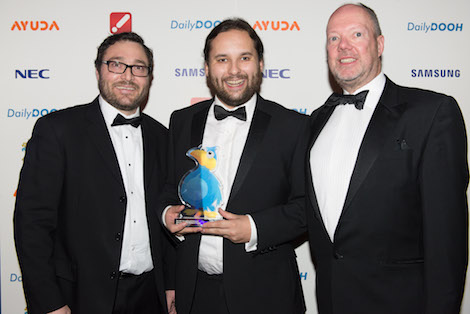 Founded back in 1997, it now publishes seven annual league tables and brings the founders and directors together at an invitation-only networking awards events and alumni dinners.
Participation is based on financial performance and, thanks to their sponsors, there is no charge.
We note that this year, number 31 on the Sunday Times Fast Track list is none other than Pixel Inspiration.
It has been a good week for owner Frank Emerson and his team, last Thursday at The DailyDOOH Gala Awards they picked up a Reggie for 'Best QSR / Bar or Restaurant Deployment' for their work with Harry Ramsden @ Blackpool Tower.
Congratulations to Frank and all the team for both.