September 28th, 2020
Adrian J Cotterill, Editor-in-Chief
This past weekend Grand Visual launched a fun and exciting interactive campaign at Westfield White City, Eat Street.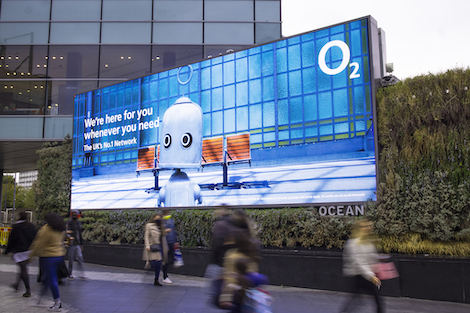 O2 are introducing 'Bubl', a loyal and reliable blue robot, as part of its engaging, new interactive digital OOH campaign.
Bubl forms part of O2's bold new creative platform, showcasing how O2 continues to be there for its customers, ensuring they have the best possible service, experiences and interactions with the UK's No.1 Network.