Adrian J Cotterill, Editor-in-Chief
Models Own is a cosmetics brand that was originally founded in 2008 by Ministry of Sound's CEO and his brother. In 2014, Models Own received investment from a Saudi retail empire and has since expanded its core offering to include lip and eye products, as well as associated accessories. Models Own opened its first global flagship store in Westfield Shopping Centre in Stratford, East London in late 2016, closely followed by a second store in Trinity Leeds, and is currently Europe's fastest growing cosmetics brand.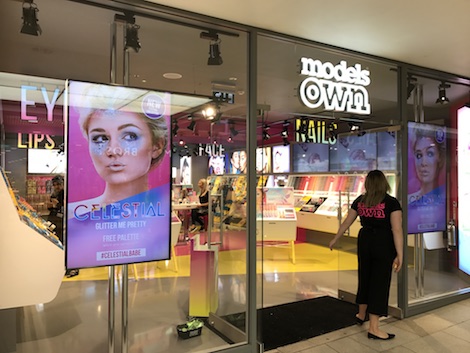 Models Own wanted to enhance its retail presence and grown its market share by opening a flagship store that would serve both as a "beauty playground" for its customer base and as a new product launch pad. The company wanted to utilise the benefits of digital signage, such as great visual impact and the ability to increase footfall in the store, to engage their teenage market customers even further.