November 27th, 2014
Gail Chiasson, North American Editor
We received some new pictures of Toshiba's LA Interactive location in the Staples Center in Los Angeles, that give a better idea of the space and screens now that the VIP chairs are removed and that it's opened to fans.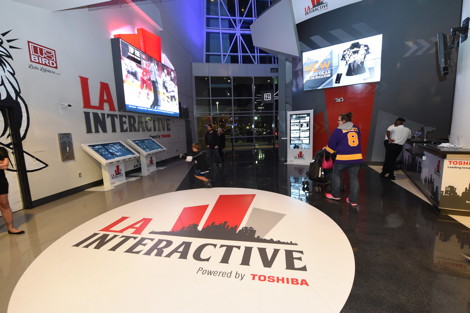 These pictures give a view of the different types of interactive screens available that allow users to find out just about any details they want about the LA Kings' Hockey Team and its individual players, use social media and much more.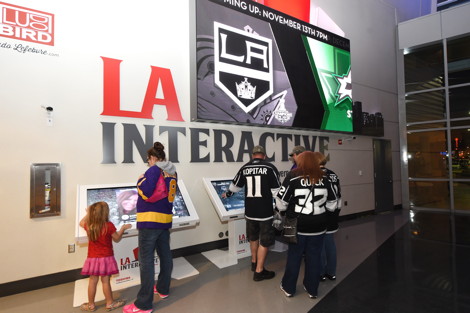 The first-of-its-kind space features Toshiba technology including a 6'x13' LED video wall; an 8'x5' Toshiba Ultra HD video wall; two 46-inch Toshiba Virtuoso interactive touch displays featuring team and event-specific information; a 60" Toshiba 'Touch & Get' interactive kiosk allowing for high-speed transfers of exclusive Los Angeles Kings and STAPLES Center content, and three 65" Toshiba Ultra HD displays. And next door, but not shown here, is a bar area with a set of attractive menu boards.