November 24th, 2014
Gail Chiasson, North American Editor
Nathan Remmes, vice-president of marketing and business development of Norcross, Georgia-based NanoLumens, has been named B2B Marketing Executive of the Year by TAG Marketing, a society of the Technology Association of Georgia (TAG) and Georgia's premier organization for technology marketing events.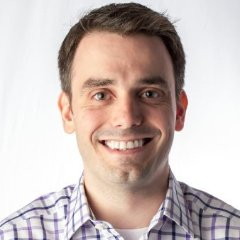 Nemmes was given the title at the fifth annual TAG Marketing Awards, a gala event recently at the Cobb Energy Performing Arts Centre. The awards program, which was open to all Georgia-based technology marketers, honored Georgia's most innovative and top technology marketing leaders.

"I am honored to have received this recognition by my peers in the greater Georgia tech community," Remmes said in accepting the award. "A great deal of the credit for receiving this award goes to the incredibly talented marketing and business development team that I have the pleasure of working with every day at NanoLumens. Together, as a team, we understand the critical importance that marketing plays in generating awareness, demand and revenue."
The TAG Marketing Awards honored individual, agency and company excellence and achievements in key areas of marketing that made a significant impact on a company's overall success.
"Georgia is well-known as one of the top states for marketing technology innovation and because of this our judges had to make some difficult decisions this year," said Ben Reed, TAG Marketing Board Chair and co-founder of PitchMaps.