June 14th, 2018
Not many folks may have noticed but during England's FIFA World Cup warm-up game played at Elland Road stadium in Leeds on Thursday June 7, 2018 the UK Football Association (FA) deployed 'Virtual Replacement Technology' on the LED perimeter signage to target different worldwide broadcast audiences.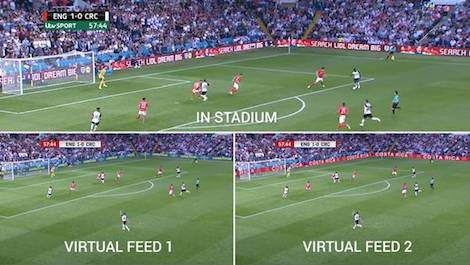 This meant that the advertising seen on the stadium's LED perimeter boards during broadcast coverage was completely different to that in the stadium AND different in each targeted territory across ITV's domestic coverage and the World Feed.
It was delivered for The FA by domestic rights holder ITV in partnership with Supponor, a company that has pioneered digital billboard replacement (DBR) technology, together with stadium technology specialists ADI. The partnership between the two companies to integrate Supponor's virtual advertising replacement and ADI's digiBOARD technologies is now rolling out further across top tier sports markets we are told.