Russ Curry, Ministry of New Media
As the OOH industry prepares for the launch of the new Geopath Insights, business as usual will no longer be business as usual.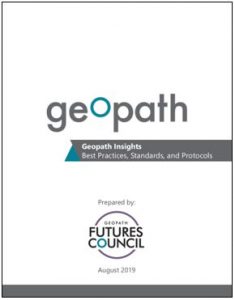 To ensure a smooth transition, Geopath worked collaboratively with its Futures Council to develop a set of Best Practices, Standards, and Protocols to serve as guidelines for planning, buying, and selling OOH as the industry begins to adopt Geopath's new insights and measurement.
The goal of this document is to establish broad-level guidelines across buyers and sellers for how to use the new Insights. It provides a set of agreed-upon standards that can be referenced where the buyers and sellers intersect. This document will serve as a clearly defined roadmap to ensure an efficient exchange of information throughout the buying and selling of OOH media.
Geopath stress that this should be treated as a 'living' document that will evolve over time. This first version reflects the state of Geopath Insights on October 1, 2019. As the capabilities of Geopath Insights evolve over the coming months, this document will be updated periodically to reflect the impact of these changes on the buying and selling process.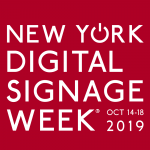 You can download the document here.
On Monday Oct 14, 2019 the World Out of Home Organization (WOO, formerly FEPE), together with the Out of Home Advertising Association of America (OAAA) and Geopath will be hosting a networking presentation.
This Out of Home Reception will be held at the R-Lounge at the Renaissance Times Square Hotel between 5:00 pm – 7:00 pm.