I am a big fan of Kickstarter but I am rarely allowed to cross post anything here on DailyDOOH. However this Window Solar Charger, described as "a designer solar panel for people who want to be more sustainable, but don't know where to start" got through our editor in chief's strict review process.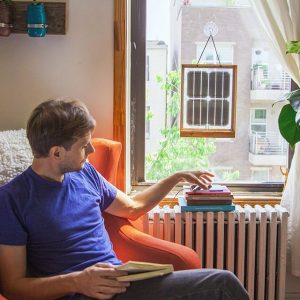 The Window Solar Charger is a designer solar panel that charges your devices. Unlike most solar panels, it's designed to hang in any window so now you can bring solar energy into your home, without sacrificing design.
Retail price wil be USD 149 and the product will ship April 2020.
Grouphug is a cuddly tech company based in NYC.
Their mission is to inspire a sustainable lifestyle that is effortless, without sacrificing design. The company was founded by industrial designer, Krystal Persaud.