Adrian J Cotterill, Editor-in-Chief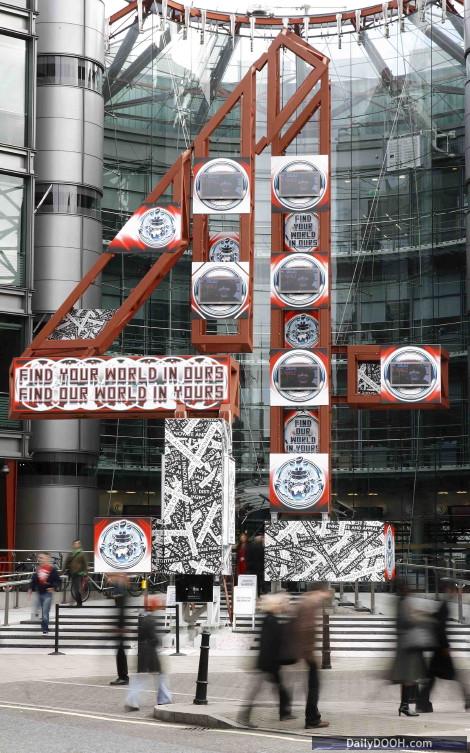 The folks over at AQUIVO sent this through to us and we just had to go have a look ourselves in person!
Six weather resistant LCD screens (that's what AQUIVO do – weather resistant LCD screens) are included in this Channel 4 'Big Art Project' outside the TV station's headquarters on Horseferry Road, London.
It's 50-foot-high and mirrors the channel's on-air identity, with metal bars forming the instantly recognisable logo when viewed from the correct angle.
Video footage is played back on video monitors mounted on the structure and the screens also facilitate the 'right to reply' element of the installation – a video booth is supplied where the public are able to record their ideas, opinions and views about Channel 4 and television in general.
Channel 4 then edit the footage on a weekly basis, relaying the content onto the screens for public viewing.
This rental project is one of the first for PSCo's range of AQUiVO outdoor screens, which launched last year. The robust screens feature a toughened glass front and anti-reflective surface which make them perfect for temporary or permanent outdoor installations.